Amara Romani may seem like the girl next door, but this mischievous minx is up for anything... with anyone! A shy shrunken violet on her school's cross country team, things changed for Amara after she got her first taste of sex. "I became the bar slut!" says the Pittsburgh native proudly. While studying ecology in her academic life, she followed her own natural urges into camming until finally realizing her dream of being in porn. Now, she explores all of her desires unapologetically, be it in hosting gangbangs, anal all-nighters, or simply being submissive to a big cock. In her downtime, Amara is the same girl she's always been, obsessed with Pink Floyd, The Grateful Dead, Van Morrison, and the films of Tarantino and Aronofsky. And while she plans to follow her passion for ecology after porn, she is making the most of her time in it right now. Whatever you do, do not miss out on Amara Romani!
Latest Updates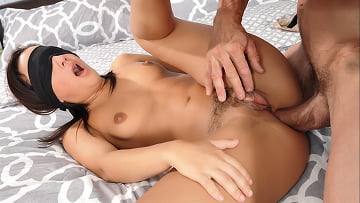 30th August
- Tommy gets home from work and finds a note from his loving wife Phoenix: She's left him a little gift on their bed upstairs. Tommy wonders what kind o
f surprise could be waiting for him. The last thing he's expecting is the babysitter, blindfolded and masturbating, ready to take his cock in every hole! Tommy's going to enjoy this present.
...Read More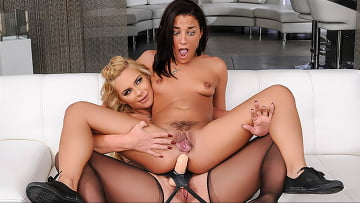 24th August
- Phoenix and her husband have hired a cute little babysitter by the name of Amara. She seems innocent enough, but one day Phoenix comes home to find Am
ara playing with her pussy! Amara has no idea she'd been busted, until Phoenix has her blindfolded and ready to play with hers!
...Read More