Amber Lynn Bach is the truest form of MILF. A mother in real life who loves stripping and turning people on, Amber is literally a mom that thousands of people want to fuck. She started dancing in 2002 at the age of 30, and enjoyed watching men drool over her. Amber turned to porn in 2006 already talented and horny as hell, and her passion shows through in all of her scenes. Whether it's pussy, cock, or lots of both, this cute cougar will give it the royal treatment. In her down time she loves to cook, shop for sexy lingerie, and play with her two little dogs. You'll love this hottie's massive titties, sense of humor and intense on-set energy. Amber Lynn Bach will definitely leave you begging for more.
Latest Updates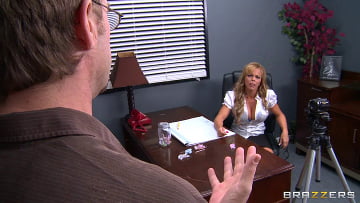 7th November
- Amber runs a talent agency and is looking for a lead actor, but she can't catch a break. That's until James comes in to audition... and gives her all
of his talent!
...Read More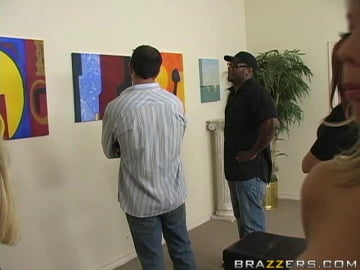 15th October
- Jordan and his girlfriend are visiting Amber Bach's new painting exhibition at the museum. Amber, who is on location, notices Jordan's David-like figu
re and asks him to pose for her new creation. He accepts but little does he know she's a big-cock craving Milf...
...Read More