Pole dancing superstar Ayumu Kase is as bubbly and effervescent as her nightly baths. A lady of luxury, decked head-to-toe in designer labels with her stylish hairdo and perfect makeup, this petite doll enjoys only the finest things in life. So, American XXX producers weren't surprised when Ayumu Kase popped up in LA, looking to star in a top-notch porno! Unable to say no to her big brown eyes, Brazzers generously set her up with the hottest hunk they had on hand. And this gorgeous spinner didn't disappoint! Beyond her angelic exterior is a lusty sex kitten, who has been bedding studs in Japan's wildest hardcore niches since her 2005 debut, and now aims to win over America's horny heart. Exotic, elegant, and eager to please, Ayumu Kase is one of the sweetest flowers brought over from Asia, ready to spread her supple thighs for your viewing pleasure tonight.
Latest Updates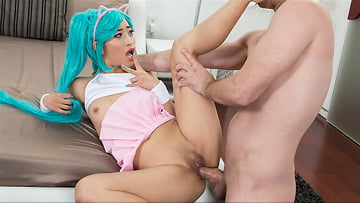 22nd February
- It's the last day of the convention and Bill has accepted he'll be forever alone. Only when he looks up from his stupid smart phone game, he realizes
the amazing Japanese export standing right in front of him. Ayumu isn't exactly interested in seeing Bill's nerdy otaku stuff he picked up at the convention, but she really could use him to give her an orgasm. Once she has Bill alone, she makes him start with licking her pussy before sucking him dry. She's not going to stop until she gets her pussy cosplay crammed once Bill's releases his massive kaiju!
...Read More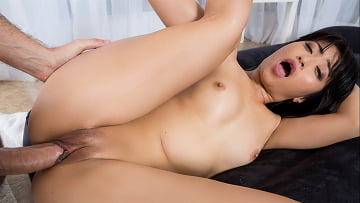 25th January
- Nothing makes Ayumu hornier than getting massaged. Unfortunately her masseuse is a professional and not interested in giving Ayumu any special treatme
nt. She leaves the room so Ayumu can cool down, but Ayumu can't cool down - she needs to get fucked! Lucky for her there's another massage client relaxing nearby, and he's got a huge dick. Ayumu pretends to be the masseuse so she can get up close and personal with his big cock. It's a brilliant plan, but will she be able to handle that much dick in her tiny pussy?
...Read More