Bailey Blue likes eating candy, dancing, and hanging out with friends. She hooked up with an agent while messing around online and was overjoyed with the chance to get off on camera for a living. Life is full of hooking up with hot girls and boys for this easy going blonde. Bailey likes nothing better than being stuffed full of cock and is waiting eagerly for more scenes with men who can fill her up. Think you could fill the role? Bailey dares you to try. That of course does not mean she would turn down a sweet pussy or three; she says she would love to get her tongue in Riley Jenseon or Asa Akina for an extra satisfying afternoon.
Latest Updates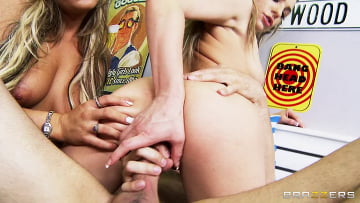 30th April
- For poor Chad Alva, college life is rough. No friends, no girls, and nothing going his way. Until today that is! Three pledging sorority babes have tu
rned up naked and horny in his dorm room, asking him to be their master and fuck them hard. What's a college guy to do??
...Read More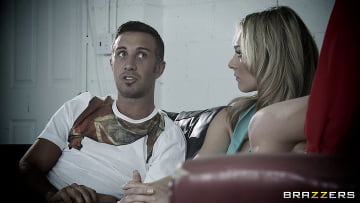 10th July
- Bailey and the gang have been trying to summon spirits After speaking with ghosts, Bailey is taken over by a pornstar spirit All she wants is some big
cock, and who better to give it to her than Keiran Lee
...Read More