Bettina DiCapri's sex drive simply cannot be contained. This sexy Hungarian nympho says she just has to touch herself a bare minimum of three times a day or she goes crazy. Her small, curvy body is decked out with a juicy ass and rack of big natural tits, a potent package that drives us wild. Add to that a powerful sexual energy that keeps her thighs permanently wide open and lusting for cock. What is it about Hungary that makes their women so thirsty for sex? We don't know, but checking out Bettina's intense fuck scenes is a good place to look for the answer.
Latest Updates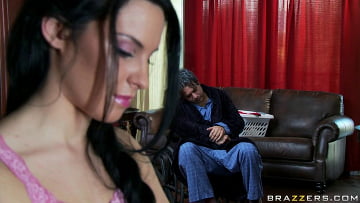 25th January
- Meet Bettina, a cute girl who's found herself on the wrong side of the law. As a result, she has to spend her weekends caring for a semi-comatose old
man. Things get interesting, however, when his son stops by unexpectedly and witnesses her unique type of bedside manner.
...Read More