Any girl like Blake Eden who proudly calls herself a "bondage queen" is bound to make it big in the porn biz. It helps too that this blonde-haired babe from Arizona isn't at all shy about public nudity, or stripping down for outdoor photoshoots, with the natural light of the California sun pouring over her body. At home, just like at work, Blake loves to do what she wants, and fuck how she pleases. And like any good nympho, Blake has a whole collection of sex toys for all kinds of kinky fun with herself and whoever she's brought home for a night (or day!) of hot sex. When she isn't showing off her gorgeous, bronzed body on camera, Blake loves to go on adventures, whether it's to an exotic destination like Hawaii, or hiking out to secluded spot in the back-woods. Don't delay any longer, check out Blake's wickedly sexy scenes for Brazzers!
Latest Updates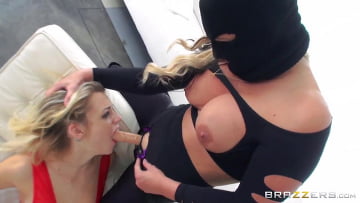 3rd December
- Pencil-neck hookers beware - in the rough and tumble world of Hot and Mean, nobody can touch the pussy soaked dominance achieved by legendary fuck mon
ster Phoenix Marie. But who is brave enough to take on this slutastic foe? Enter the petite Blake Eden, an impish young nympho with a heart as true as her pussy is tight. Who will emerge triumphant from this lesbionic fuckfeast? Let's get it on!
...Read More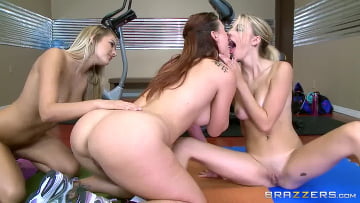 9th October
- Kenna brings her friend Blake to new exercise class: Sit And Spin! Blake can't believe her eyes when she sees the instructor Karlie pedalling and fuck
ing a dildo at the same time. Blake is nervous, but she's willing to give it a shot. First Kenna and Blake slobber all over their dildos to get them nice and wet, then they slide them into their pussies and start pedalling. After some intense orgasms the instructor has them cool off and stretch on the mat, rewarding her students' good workout with a nice lesbian threesome.
...Read More