Fresh from Hungary, Brenda Black is a European bombshell who will leave you drooling. With her having a perfect sized C-cup, it's hard not to stare when you see Brenda fucking onscreen. Her love of sex is evident in her face as she tackles a huge dick. Brenda Black knows what it takes to be a famous pornsta, and we can tell. Watch her rock a military look in "The Cunt for Red October", you'll be sure to find a new favorite pornstar when you do.
Latest Updates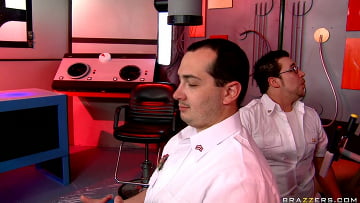 21st May
- On a nuclear sub down in the depths of the ocean, Captain Brenda Black is taking her crew deep behind enemy lines in order to accomplish her mission.
When her vessel is fired upon and all hope is lost, she decides that there's only one last thing to do: tell her first officer to launch his torpedo...right into her waiting pussy! An explosive scene of epic proportions, enjoy Brenda Black's first scene on Brazzers!
...Read More