Who doesn't want to be resting on the beaches of Barcelona with Bridgette B? She's one of the sexiest Spaniards we've ever seen, and her body may just be everything you'll ever need. With crazy curves, a fine ass, and big juicy titties, this hottie is called the "Spanish Doll of Porn" for a reason. So if you're looking for Spain's finest export, you've landed on the right girl. Don't be shy with the Spanish Doll, she'll be gentle - we swear!
Latest Updates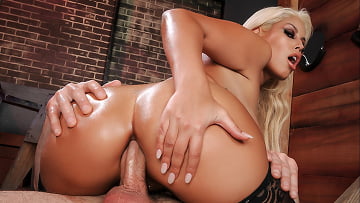 23rd March
- Bridgette is looking for a new and unique experience, so she builds a pillory and offers free anal to any guy who is man enough to accept her offer.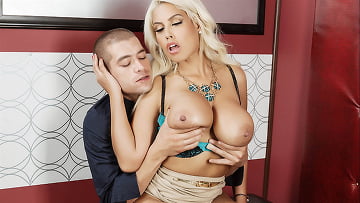 24th February
- Bridgette and Xander love fooling around in the elevator, even when their coworkers are around. They get a thrill out of almost getting caught. But to
day Bridgette gets caught in the elevator door, trapping her in the perfect position for doggystyle. Xander takes advantage of the situation and secretly fucks her while she talks to her boss outside the elevator. Once the door is working again Xander pulls her back into the elevator and fucks her hard.
...Read More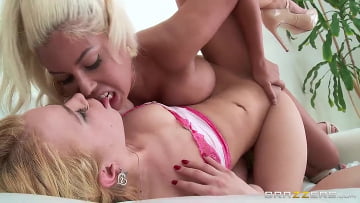 22nd October
- Alina is so excited to be shooting with her favorite porn star of all time: Bridgette B! Once she's done freaking out and sucking up to Bridgette the
director tells her to strap on a dildo and start fucking her idol's pussy. But Alina is so nervous and inexperienced she doesn't have a clue what she's doing! Frustrated and horny, Bridgette takes over and shows Alina what rough lesbian sex is all about.
...Read More