This horny Texas slut is looking to share some of her All-American Ass. Her sexy tanned and toned body is has a Star Spangled tattoo spanning from her hot round butt to her huge DD tits. This dirty babe's friendly Southern hospitality will guarantee a warm welcome, legs spread wide, any time you feel like driving home for some hot apple pie. Brooke's dark eyes look best when she is gazing up at you past your throbbing wet cock as she catches her cum-filled drool with that brilliant white smile. Not many top-notch blonde babes can rock the bodacious Barbie look as well as aptly named Brooke Fox.
Latest Updates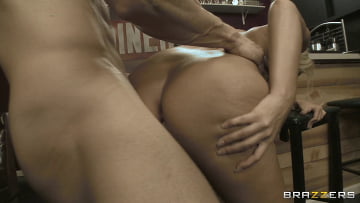 19th December
- A deadly virus has destroyed the earth's men, and only one has survived. Now the women are cock-crazed and obsessed with sperm, and he must hide his i
dentity in order to avoid being ravaged and dominated by hordes of horny women...
...Read More