Whenever the press asks Cara Saint-Germain how she became the love-making guru she is today, she winks and responds, "I didn't choose porn. Porn chose me." In 2014 this stunning beauty from Aix-en-Provence was webcamming full time when an agent stumbled on her work and introduced her to Europe's burgeoning porn industry. Her chic style and sexy accent made her an instant success, as fappers across the globe scrambled to download every last one of her erotic and sultry scenes. It didn't take long for her fan-base to grow as man after man succumbed to her will, but being the classy French woman she is, Cara wants to do more than just beat a dude off. She wants to take fantasy off the screen and bring it to the bedrooms of average joes, teaching couples everywhere the art of seduction, and opening their minds to a whole new world of sexual possibilities.
Latest Updates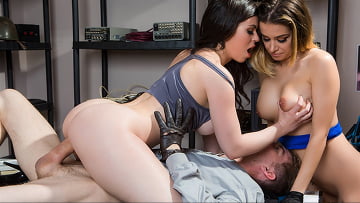 4th June
- Meme Lovers unite! Meme Lover 2: Dawn Of Just is here, jam packed with all the hottest, wettest, sexiest memes you can shake a stick at. PLUS Cara St
Germain and Nekane!
...Read More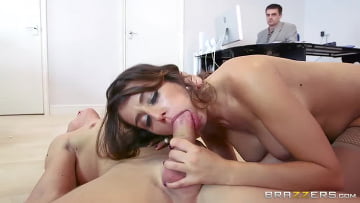 7th October
- It's Luke's first day working at FUN TIME GAMES as a Video Game tester. He's expecting it to be a very fun job but finds his boss has no sense of humo
r and expects hard work, all day. When his colleagues arrange for Cara Saint-Germain to fuck his brains out in the office, Luke must try not to get caught while showing the gorgeous huge boobed Cara how good at sex gamers are!
...Read More