Cassidy Morgan is lithe and lovely, with a taut body and the prettiest of pussies. She's fabulously flexible, and is able to maneuver her magnificent legs in the most mouth-watering of positions. She also gives a mighty fine blowjob, and can deep throat a cock real good. Cassidy comes from a mixed ethnic background that's part Greek and part Polish and Czech, her mixed pedigree making for one mightily hot and fuckable babe. She made her porn debut in 2009 and has shot a number of hardcore scenes. She also occasional performs in fetish videos. Her energy and enthusiasm seem boundless.
Latest Updates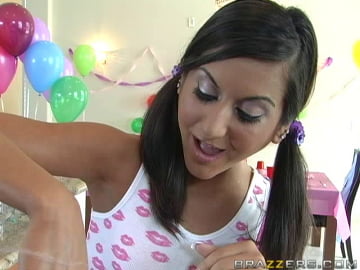 18th October
- Ever go to a county fair and treat yourself with a little cotton candy? Remember how good is tasted with it's unique texture? Well imagine some young
broad spreads it on her cunt and you get to lick it off. In this scene, Cassidy does the spreading and Mr Pierce does the licking.
...Read More