Southern Belle Charlotte Cross is a former gymnast and award-winning pageant queen who's retiring her sash so she can be the next big "IT" girl in adult entertainment. Tired of tiaras and pageant dresses, bored with dolling up and smiling for the judges, Charlotte just wants to let loose and ram as many porno dicks into her tight wet pussy as humanly possible. And with those perky, mouth-watering, all natural tits and a big ol' booty to match, Charlotte should have no trouble attracting every cockzilla in the biz. Once she rips off those panties and you catch sight of her signature labia, you'll want nothing more than to tongue-fuck those big juicy cum-catchers until she sprays you down like a firehose. So get ready to have you're world blown, because Charlotte can't wait to show the pageant world what a dirty little whore they've been crowning all these years!
Latest Updates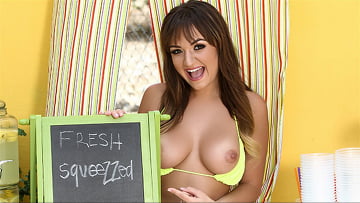 25th September
- There's nothing sweeter than a tall glass of cold lemonade - except for Charlotte Cross's sweet pussy! She's out here making bucks and getting fucked
for ZZ Lemonade! If you're thirsty, get in line!
...Read More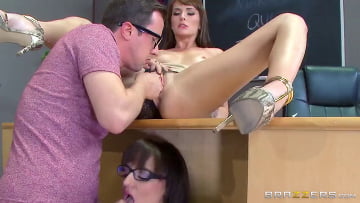 12th November
- Jessy is failing his human anatomy class, so his teacher Ms. Breeze decides to help him out. Using her shy stepdaughter Charlotte as a live model, Ms.
Breeze teaches Jessy all about a woman's pussy and how to make it wet. It's not long before the anatomy lesson turns into a fucking lesson, with Ms. Breeze teaching Jessy how to fuck her cute stepdaughter. What a dedicated teacher!
...Read More