Charlotte Vale is a vixen of a babe. Known among porn connoisseurs for her hardcore, anal, BDSM, fetish, gangbang, and bukkake scenes, she is a self-professed slut, and proud of it. When she's not sucking and fucking, Charlotte can be found at the beach, at the gym, or dancing the night away with friends. This former accountant is a far cry from mundane. From an early age she had fantasies of being a sex-slave. The very first scene Charlotte shot included boy-girl anal, a blowjob, a 6 guy blow bang, and then a 20-something guy blow bang.
Latest Updates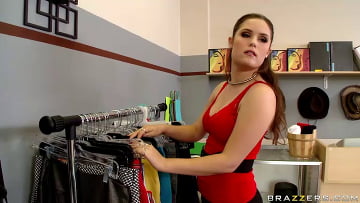 28th December
- James is picking up an outfit at the store for his girlfriend. Tonight she is going to give him her anal virginity! Unfortunately, as he leaves the st
ore he forgets his bag of anal lube and toys. Charlotte closes up the shop and wont let him back in to get his stuff. James is furious and comes up with a scheme to get back in. He's already lost his chance to fuck his girl in the ass so now he's going to take Charlotte's asshole and do whatever he wants with it.
...Read More