Hungarian hottie, Cristina Bella, loves anal sex, and with a titillating shapely tush like hers, it's a pleasure to watch her rosy asshole get pounded. Cristina was raised by a strict but wealthy family and grew up wanting for nothing. She studied piano and horseback riding, and otherwise lead a very prestigious life. But she had a rebellious spirit and an innate curiosity about sex that lead her to sexual experimentation at a young age. She left home at eighteen with little more than the clothes on her back, and sought a career as a model, but the fates had a little more in mind for her and in 1999 she commenced her career in porn. Since then, Cristina has shot a plenitude of hardcore scenes, many of them anal. Over the years she's become only more stunning, and has matured beautifully into a sexperienced MILF of note.
Latest Updates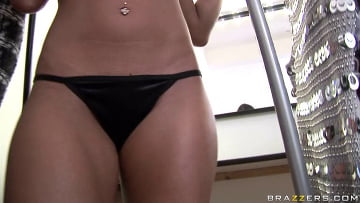 2nd August
- Evan's fashion show is about to begin, but his premiere model, Cristina, is having trouble fitting into a pair of jeans. With time ticking away, he de
cides to help her slip her fat ass into the jeans. He succeeds, but rips the denim pants. Thinking his fashion show is bust, he decides to take his frustrations out on Cristina, by fucking the very ass that ruined his jeans.
...Read More