Purebred Texas flower Daisy Lynn has that home style farm fresh look we just love to see strip for us with a wink and a slow smile. This playful cowgirl has had fun on cam in everything from army fatigues to the local creek, and has wrangled herself a new site and a spot as a Twistys girl showing us all her fresh southern skin. Fans have commented on her Cameron Diaz like good looks, and at 5'9" with those bright baby blue eyes we can't say we disagree. Always ready and eager for stripping outside, Daisy can't get enough of the sunshine and country air when she starts to get frisky with her wandering hands. She loves our boys who serve and takes special effort to tease in camo for anyone out on mission dreaming of all the good things waiting for them back in the USA.
Latest Updates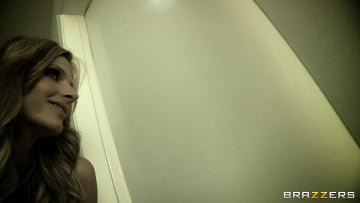 24th July
- Daisy Lynn is moving in with the sexiest couple in town; Celeste Star and Raven Bay. These girls are so hot for each other. One night, Daisy sneaks ar
ound to hear Celeste and Raven have sex. This turns her right on! So much that she seduces both women without the other knowing... Or so she thought!
...Read More