Debbie White credits her years of ballet for making her fit and boosting her awesome Hungarian booty. And when you see her bouncy bubble butt you can't help but think that all those years of training were worth it. Only HD porn can convey that ass jiggling in all its glory as Debbie straddles her costar's cock and rides it all the way to wicked waves of pleasure. When she isn't filming, this babe loves to visit the nude beach with her girlfriends, stripping down so she can catch sun on every inch of her perfect body. Debbie admitted the hottest sex she ever had was once she answered the phone and followed every direction given by the stranger's voice all the way to a happy ending. Sure, there was risk involved, but she finished in a hotel room cumming multiple times on the receiving end of a big cock.
Latest Updates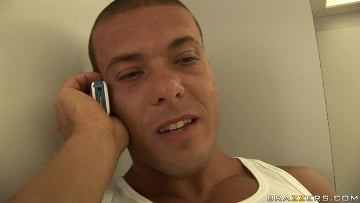 16th August
- Debbie is a regular at the adult movie store. What she rents is entirely based on a section called Matt's Picks. She wants to meet this guy but he's n
ever available.Debbie tries an ANAL scene, but it doesn't make her cum and complains to Matt, he doesn't want to disappoint her and shows up to fix everything by fucking her ass real hard.
...Read More