Busty, blonde, and beautiful, Emma Starr is a classic MILF. Whether she's sucking a cock dry or riding one until it cums, she fucks with the kind of passion and know-how that only years of experience can bring. The product of a strict Catholic school, Emma Starr is a real live shoolgirl princess turned MILF Queen. She's a swinger and an exhibitionist, who loves getting fucked in the back room of sex clubs across the nation. Once, she even fucked 16 guys at the same time! But there's more than meets the eye to Emma Starr. She's not just a nice pair of tits, she's also a practicing attourney with a PHD in Pastoral Ministry! So make sure to watch some of Emma Starr's videos if you're in the mood for a hot busty MILF with beauty and brains!
Latest Updates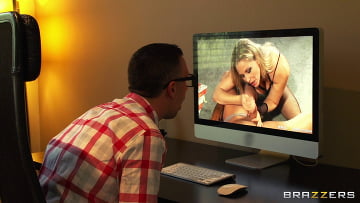 16th October
- Poor Keiran has been a virgin for so long, he's starting to worry he might never find any woman willing to pop his cherry. One day, when he's finally
had enough, he calls in a professional to take him all the way. Emma Starr shows up at his place ready to ride, but Keiran's a little nervous to get with such a hot Milf. As soon as that whore wets his dick, he gets right in the mood to pound her pussy like a pro.
...Read More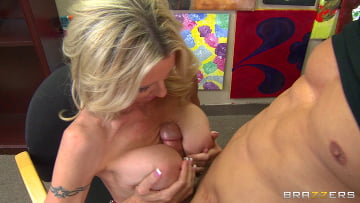 4th January
- Emma Starr is passionate about art. So passionate that when Tommy begins talking to her at his art show, it doesn't take much for her to go back to hi
s studio with him. Emma knows the best way to get what she wants from Tommy -- play on his obsession with big tits!
...Read More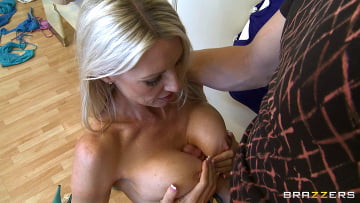 23rd March
- Emma Starr, her daughter and the daughter's boyfriend, Xander, walk in to the bathing suit store. Xander and the daughter are arm and arm.
6th February
- Dr. Star is surprised when Johnny walks into her office this morning. She has been treating him since he was a kid and apparently hasn't treated him i
n awhile because she is shocked to see what an attractive young man he has become. Shock quickly turns into overwhelming attraction for the young man and eventually she is unable to remain professional and fight her urges.
...Read More
22nd January
- Today, we invited the big titted horny mature woman Emma Starr. My boy Jack was so exicited to do this busty milf! As she came in, the mature blonde s
tarted shaking her big boobs and her ass to tease the young cock. Then, Jack grabbed her ass and licked her big boobies. She then squezeed the big cock in between her massive titties and ripped the cock... Check out Emma getting pounded hard!
...Read More