Latest Updates Featuring Evelin Stone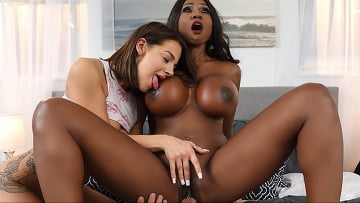 17th November
- Tyler is fed-up having to deal with Evelin's stepmom. He has to go to ridiculous lengths to see her because Diamond has banished him from the house. S
o he's decided to sneak in one last time to see his girlfriend. When he thinks he's in the clear, he starts making out with Evelin. Turns out he never should have underestimated Diamond's knack for knowing absolutely everything that goes on under her roof. Diamond decides she's going to teach Tyler and Evelin a lesson they won't soon forget. If they're going to fuck under her roof, they're going to do it her way!
...Read More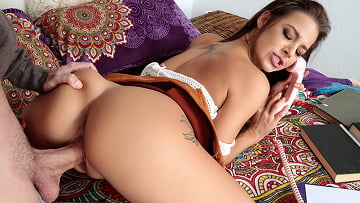 20th October
- When Toni overhears his new stepsister Evelin gossiping about guys with a friend on the phone, he is shocked to hear his name brought up. Not only has
Evelin seen Toni naked, she's fantasized about hopping on his big, hard cock! Horny as hell, Toni rushes up to Evelin's room to kick her off the line and give his girlfriend a call, but Evelin refuses to hang up. You know what they say: desperate times call for desperate measures.
...Read More