There are some chicks who get too nervous to pop their cherries, and then there are others, like Kate England, who decide to try getting fucked up the butt first instead. "I guess I just wanted to keep my vagina safe!" Kate says with a giggle. That's one way to do it! A fresh face in the biz, Kate's endless libido and bubbly, try-anything-once personality makes her one perfect, pants-tightening candidate for a career in porn. And of course, her gorgeous God-given tits (topped off with phenomenal nips) and fuckably fit bod don't hurt either. What'll really impress you, though, is what a natural Kate is on screen; clearly wise beyond her years, she's already got the sexpertise of a seasoned starlet! This is probably due to the fact that she's always been a bit promiscuous (okay, a lot). From teasing guys while working the drive-thru to hooking up with her cousin's girlfriend, this horny little sex-kitten just about tried it all! In her own words: I was such a straight A student that I wanted to do something bad." Now that's what we call a winning attitude! So for a naughty newcummer with a wild side, catch Kate England in action right here on Brazzers.
Latest Updates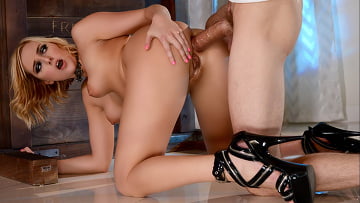 7th September
- Kate England is looking for a new and unique experience, so she builds a pillory and offers free anal to any guy who is man enough to accept her offer
. Luckily for her, Danny D is more than man enough to stuff any hole Kate is daring enough to offer.
...Read More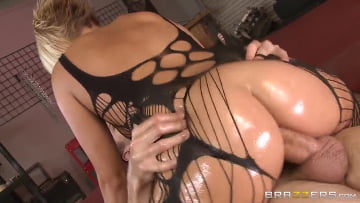 23rd June
- The sultry Kate England may be a low maintenance lady, but every now and then she likes to stop into the body shop for a quick anal tune up. Luckily f
or her, mechanic Danny D has the tool necessary to give that big oiled up ass all it can handle.
...Read More