Part French, part Vietnamese, Katsuni is one smoking hot babe. She was raised in France, and attended only one year of university there until she aspired to bigger and better things. Katsuni has taken over Europe with her beauty and her sexy body. With over 13 AVN nominations, and a bevvy of other awards and nominations to her name, there is no stopping Katsuni. So why fight her? This Asian beauty is begging to be watched.
Latest Updates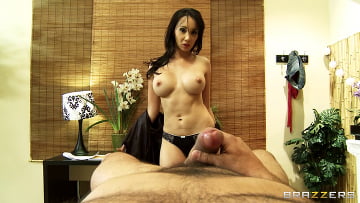 10th January
- Ramon is seeing Dr. Katsuni to relieve some tension in his body. Her professional acupuncture skills are incredible, but when she hits a special spot
in his back and makes his Chi flow into his hard cock, she has no option but to release it on the spot.
...Read More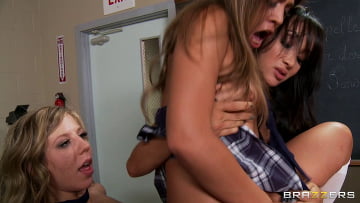 4th September
- Chastity and Kristina are failing their french class taught by Katsuni. They will do anything to graduate... anything!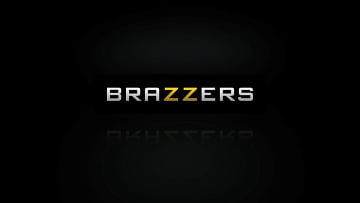 25th August
- Jordan has a reputation for working his housemaids hard right down to the bone, so when Katsuni hears this she is very interested in filling the posit
ion. Katsuni gets the job and busts out her cleaning products and Jordan can't help but get hands-on with this maid's mammaries.
...Read More
23rd April
- Katsuni, a world famous baseball pitcher, has been on a cold streak lately and her fans are not happy. In a press conference after answering some diff
icult questions, goes off on a diatribe, berating the fans who have turned on her. Keiran, an extreme fan, takes offence to this and decides to confront Katsuni in her locker room. Cornered, Katsuni thinks quickly on her feet, telling Keiran that she didn't mean "fuck the fans," she meant "fuck the fans," so she is forced to prove it to him what she meant exactly.
...Read More
28th March
- Johnny Sins wakes up one morning to find his extremely fuckilicious wife Katsuni working on his car. After this French femme fatale finishes fiddling
around with his gaskets she offers to check under Johnny's "hood."
...Read More