Tiffany Watson is your classic all-American smoking-hot party girl who, in her words, loves to "shop, go to amusement parks, and suck cock." Born in Boise, Idaho, this blonde bombshell started out shy, but grew up into a proud slut. This former varsity cheerleader has always been into athletic guys with huge cocks, so it makes sense that she turned to porn to satisfy her desires. Now, Tiffany can be found whirling around every porn set she is on, spreading her adorably goofy chill like a cool breeze through the cast and crew... most of whom she secretly wants to fuck. The same is true of her social media followers, who absolutely love how down to earth, fun-loving, and intimate she is as an online personality. If you too want to experience how fun it is to plunge into Tiffany Watson's channels (social or otherwise), jump on her bandwagon today!
Latest Updates Featuring Tiffany Watson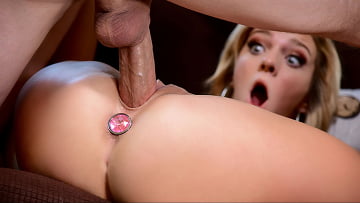 16th April
- Jessy doesn't want to take part in his stepfather's stupid Easter egg hunt tradition. That is, until he sees how much his stepsister Tiffany loves to
dress up for the occasion! Jessy follows Tiffany around the house as she teases her tits and ass to him each time she bends over while hunting for the eggs. But Jessy soon realizes that Tiffany doesn't want to be hunting for eggs—she wants to get laid! Will Tiffany get the dick she desires on Easter and will this egg hunt ever be the same again?
...Read More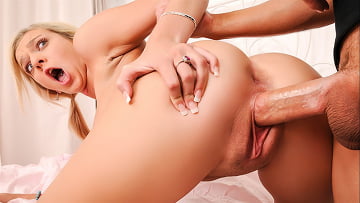 31st August
- While attempting to rob Tiffany Watson's father's house, Jessy Jones unexpectedly has to hide in Tiffany's room. A remorseless strumpet, Tiffany takes
advantage and hops on the would-be burglar's wood.
...Read More